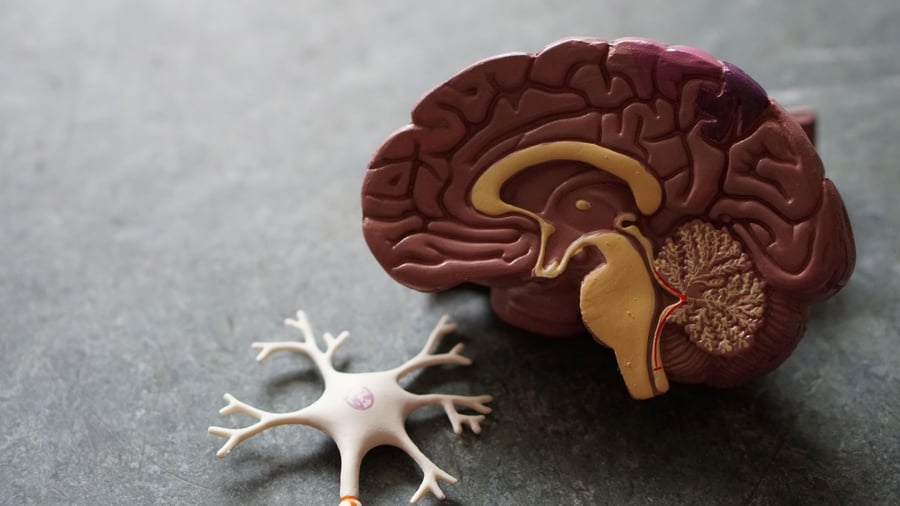 A quick visit to the Alzheimer's Association page reveals a startling fact: 1 in 3 seniors die with Alzheimer's or another dementia. It kills more than breast cancer and prostate cancer combined. It is no doubt one of the most devastating diseases we face today. This statistic doesn't even account for the other types of dementia such as Lewy body, vascular, and frontotemporal. We desperately need to make some progress in our ongoing research for a cure.

Therefore, when a $1.4 Trillion Omnibus Spending Bill that was passed and signed December 27th, 2020, it was cause for celebration. A portion of this bill endows a stunning $3.1 Billion to Alzheimer's and dementia research through the National Institutes of Health (NIH) just for the year 2021 alone. Not only does this represent an extra $300 Million when compared to the previous year, it also stands for a great leap forward in memory-loss research in how the Alzheimer's Association and the Alzheimer's Impact Movement are going to use these additional funds.

Regarding the additional omnibus funds, The Alzheimer's Association said, "We are grateful to the bill's cosponsors and congressional leaders for prioritizing provider education which will lead to better health outcomes for people living with dementia and their caregivers…We are grateful to our longtime congressional champions for their steadfast commitment on behalf of the millions of Americans living with this devastating and fatal disease." This speaks volumes about the kind of impact that this increased funding will have and what kind of progress this kind of NIH money can represent when being put to such a good use.

As perhaps the most well-known Alzheimer's and dementia organization, The Alzheimer's Association funds a wide variety of research into Alzheimer's and other types of dementia, including research projects aimed to identify the disease's origins, preventative measures, and with ongoing perseverance, someday a cure. In aggressive pursuit of their vision of a world without Alzheimer's, the Association made its largest-ever research investment in 2019 with more than 162 unique scientific investigations being funded by them. They also continue to hold their Walk to End Alzheimer's events year after year, and have raised millions alone through this annual offering that draws so many loved ones to come out in support of this cause.

At Pacifica Senior Living, we, like you, look forward to a world without Alzheimer's and dementia, a world where our award-winning LegaciesTM Memory Care program can be a thing of the past. We look forward to opportunities to share good news with you on this research front whenever it becomes available. However, as long as memory-loss conditions are a reality that we must continue to grapple with, we will continue to provide the high-quality care that your loved ones need in an environment that promotes wellness and engagement.

We invite you to call or send us an email today for more information about our LegaciesTM Memory Care or other care programs at Pacifica Senior Living communities across the country.
We'd love to welcome you to our family.