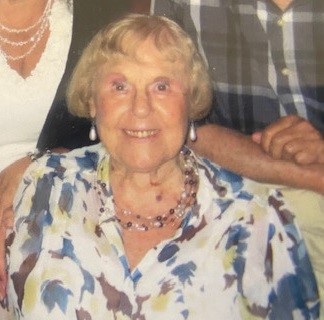 It is our pleasure to introduce you to another of our remarkable residents, Helen M. Not only is she a beloved resident at Pacifica Senior Living Northridge, but she is also a centenarian, having just celebrated her 101st birthday!

Helen was born in Brooklyn, New York, and lived much of her early years on the East Coast. As she grew older, she made her way to the West Coast where she has lived for a number of years, eventually settling in Northridge, California at our Pacifica Senior Living residence.

Helen married her husband Murray after they met in high school, and together they had 2 children, 4 grandchildren, and 2 great grandchildren. In the time they had together they built a loving family, most of whom all live within relatively close proximity to Helen in California.

Although Helen would describe herself as quiet and shy, that didn't stop her for spending over 20 years as an elementary school teacher, an accomplishment that is particularly dear to her heart. In addition to her love for the classroom and love of teaching, Helen loved traveling. She spent a lot of her time visiting new places all across the globe, making memories. These days, she is happy to be in a cozy spot reading and enjoying one of her favorite snacks, cookies!

Helen has no doubt seen much in her 101 years and is a treasure to all who know her. We are all better for encountering her, and she brings a smile to the staff and residents' faces every day, becoming an integral part of our Northridge community. We are thankful for the opportunity to serve her at Pacifica Senior Living Northridge and look forward to celebrating 102 with her next year. Wishing you a warm Happy Birthday, Helen, from all of us at Pacifica!