International Women's Day is a time when we celebrate the strength, resilience, and power of women, as well as look back at the progress and changes that have been made towards equality and women's rights.

As we continue to strive for a more equal society for all, it is important to remember those who have pushed the boundaries, challenged the norms, and fought for women's rights, freedoms and empowerment.

We asked team members and residents from across our communities to share their stories, and tell a little bit about how women's rights have changed and improved in their lifetime.

From gaining freedoms to challenging gender roles, striving above and beyond in the workplace, or shifting the narrative about motherhood, generations of the past have fought for so much, and seen great change in their lifetimes.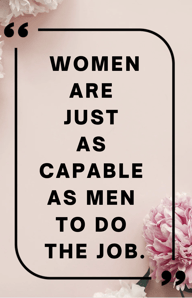 "My message on this International Women's Day is to each and every one of you ladies, let's use our femininity. We were born with it. Let's use what we have." - Ana, Pacifica Fort Myers

We need more women in leadership, "Because women are just as capable as men to do the job. It's just that they haven't been given the opportunity to be in leadership, because a man is always there first." - Barbara, Pacifica Fort Myers.


Richard shared his thoughts on how women have impacted his life, particularly his wife: "My wife Eleanor had a big impact on my life because I love her a lot, we were very close and she always knew the right things to do and how to do it".



At

Pacifica Senior Living Santa Fe,

some of the ladies got together to share their experiences of women's rights over the past 80 plus years.




Inger B was originally from Sweden, and traveled the world through her work with an airline company. She later became well known in Santa Fe as a concierge at a downtown hotel, Inn Of St Francis.


She talked about how she grew up being independent in Europe. Although there were many restrictions imposed by the war, she was able to get an education and move to the USA.

Through her experiences of women's rights she notices over the years how women are just as capable as men. "Both sexes can learn from each other," she says.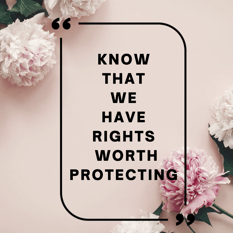 Having seen how easily they can be taken away, having grown up through the WWII, she also hopes that women will continue to stand up for their rights and know that we have rights worth protecting.


Caren K hails from Los Alamos New Mexico, and grew up with many social restrictions being placed on women and girls. As the years went on, she saw how things changed for women.

Caren recalled that as a young girl you had to have your hair a certain length and girls were expected to wear feminine clothing and be accompanied when going out.


Once women were able to wear jeans in public was when she felt women's rights changing for the positive.
Caren also shared how she felt very restricted in her choices for work. Her parents expected her to become a teacher, secretary, or nurse, but she wanted to go to school for research in zoology.

Ultimately, she became involved in politics and rubbed shoulders with some very recognizable people. She states how the social restrictions placed on women are what needs to be watched out for.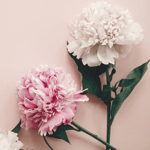 Suzanne J also shared her perspective on women's rights. Suzanne mentioned how important education is for women.

Women have a vital role in society, especially when raising children, being connected to children, protecting them, caring for them, and educating them. "So underestimated is the woman who stays home," she said, "But so very important."

Suzanne hopes that women will be continuously respected in the home and in the workplace as well as in school and for all to recognize that women who raise children raise the nation, and that that goes for all the nations, countries and lands.
We also talked with

Carol K

, one of our residents from

Meridian at Laguna Hills

.

She talked about the restrictions she felt as a young woman growing up in Southern California, and the incredible ways she rose above these limitations. Watch the full interview with Carol here.

As a young woman, she was not allowed to pursue her passions, simply because she was a woman. "When I was in college they didn't allow women on the swim team, and I'm a swimmer, so I was very frustrated with that. Then my daughter came along, and she's on the swim team and she's an awesome swimmer and an awesome athlete.

So I've seen that progress, and I've seen progress in a lot of other ways. Politics and various things and I'm so happy for it because at the time when I was in college and so forth, I felt limited."

Later in life, Carol also took on a leadership role. Even though she couldn't be on the swim team herself, she became an accomplished swim coach.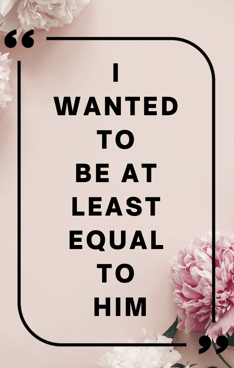 "I'm a level 4.3 coach with United States Swimming," she told us. "I did an awful lot of studying and preparing for that. That's why I was successful in my swim coaching. I coached 8 teams in 3 different states, California, Florida and Colorado.

I coached many, many kids and I had the fastest breaststroker in the state of Florida," She proudly told us. "He got five different scholarship offers."

She also found a lot of inspiration for her career path from her father. After college, she wanted to follow in his footsteps, and didn't feel that being a woman should stop her from pursuing her dreams.


"My dad was in the Marine Corps, and in WWII, he got a Purple Heart. I wanted to be at least equal to him and so I joined the Air Force - he wouldn't let me join the Marine Corps - they put me through basic training, and then officer training, and training for my career field which was intelligence."

After graduating the academy in 1976, she moved to Washington to work in the Pentagon, holding the rank of captain.


We asked her how the Air Force impacted her life, and if being in that environment gave her strength and an 'I can do anything attitude.'

She replied, "Yes, it did. It did completely. My dad imbued me with the ability to think that I could do things, and I went out and did them. I said okay, if my dad can do this then I can do it too."


We also heard some words of encouragement and inspiration from some of the team members and residents from

Alta Vista Senior Living

.

Sherry said, "My advice for my younger self would be don't be afraid to go out there in the big scary world and just do it. You'll never know if you don't try."
Lynn showed his support for women by sharing
"There should be women in leadership because we need their skills and their unusual capabilities. There's no reason to hold back."
Joyce reminded young women and girls to, "Go for your dreams, and fight for it!" while Marjorie stated, "Do the best you can with the power you have, and take one day at a time."
Arleen

, one of our residents from Meridian at Laguna Hills

,

seconded this sentiment.

"Women can be just as strong, and powerful as men. They can help, they can be in the legislature, we even have a woman vice president now. And that was unheard of many years ago."

Together we want to celebrate the amazing women in our communities. Looking back on the strides we and the women who have come before us have made towards equality is powerful, but we also want to look to the future, and continue to fight for the rights, equality, and acceptance of women this International Women's Day.
Want to visit some of our amazing women, or view one of our communities? Schedule a tour, reach out to us, or come visit!