We often refer to Pacifica as a family, and we truly feel that way. Across our communities we strive to build a sense of belonging and acceptance, as well as a feeling of caring and compassion for all. From our staff to our residents, their loved ones and our corporate team, there is a sense of family and teamwork that is at the heart of all we do.

We also know how important it can be for seniors and older adults to stay connected and close to family and friends as they age.
Though moving into a senior community may feel different at first, we are always working to make each community feel like a home and family for everyone.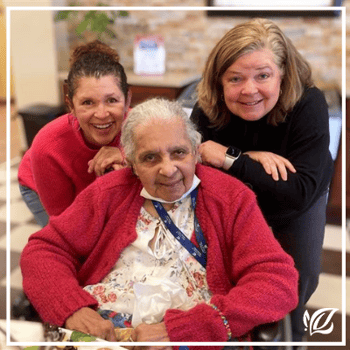 Our activities, groups, social events and gatherings are designed to encourage everyone to make friends, form bonds, and have the opportunity for loved ones to come and visit.

Many of our resident's families come to see them on a regular basis. We encourage family time, whether it is spending a meal together, engaging in some of our daily activities, or attending a special event.

Each community has an activity director and a team that are specifically dedicated to organizing and hosting various events and fun gatherings for residents and loved ones.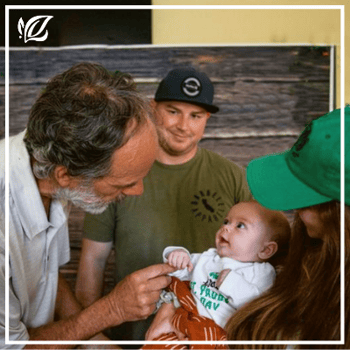 On holidays we love having parties like Cinco de Mayo celebrations with Mexican food, crafts, and decorations, Mother's Day tea parties, Gardening days, pet therapy encounters, and even day excursions. These events are great times for family members to come and see what their loved one gets up to in their senior community, and allows families and friends a chance to spend quality time together experiencing something new.
For those separated by distance, we encourage our residents to get connected via technology. Our Tech Tuesday programs give residents the chance to learn how to use online platforms and apps to help them stay up to date with their loved ones' lives.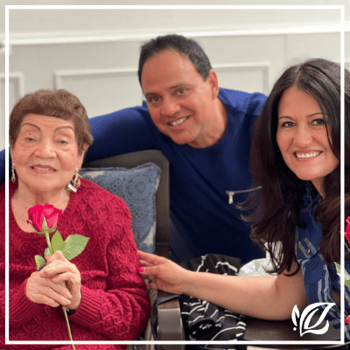 Each month our communities create a calendar and newsletter highlighting all the special plans.
This way, our residents and their families can see all the fun events they want to attend, and know they will have plenty of opportunities to spend time together.
On International Day of Families we are reminded of the importance of connections and family ties. Whether your family is near or far, we want all our residents to feel a sense of home and belonging in their community, and have the chance to form meaningful connections with others.

Check out the events and activities at your local community, and see how you can spend time with your loved one.
Our Pacifica family is waiting to welcome you.