At Pacifica Senior Living, we know the importance of getting active and staying healthy, especially as you age. Keeping moving and staying fit is key to maintaining health in seniors, and there are many simple ways we encourage our residents to keep active.
Moving for just ten minutes can get your blood pumping and is great for maintaining heart and vascular health. Increasing your heart rate during active intervals can decrease its overall rate over time, as well as lower blood pressure and increase blood flow. Increasing your blood flow can also work to keep your immune system strong and healthy, to help fight off sicknesses or common colds.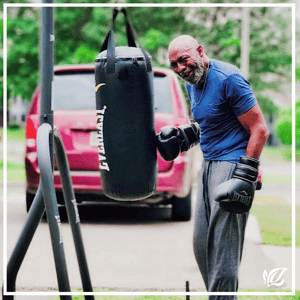 Staying fit as you age doesn't have to be a complicated process, either. It's not about going to the gym 4 times a week, or engaging in vigorous activity, but rather simply making time each day to do something active and get yourself moving.
Walking is a simple way to stay active - and it is ideal for all ages. Many of our Pacifica communities such as Pacifica Senior Living Oceanside and Pacifica Senior Living Vacaville have walking clubs that encourage residents to get outside and go for a stroll while enjoying the company and community of friends.

Walking together is great for heart health - both physically and mentally. Many of our residents enjoy getting out and about enjoying some sun and stretching their legs. Not only does it promote good health, but it is a great way to bond with others and promote good mental health too.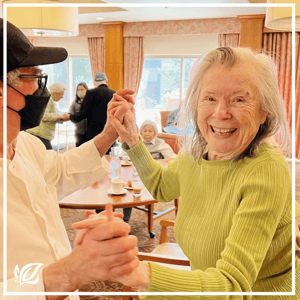 Physical activities are also good for joints and bones. The risk of Osteoporosis increases significantly for those over 55 - especially in women. Keeping joints moving can help reduce the risk of brittle bones, and promote mobility.
Another fun way to keep moving is through dance. So many of our residents love getting together for dance parties and classes, which mix socializing with physical activity - an ideal combo! Pacifica Senior Living Forest Trace is always moving and grooving, and they even have ballroom dance classes available - a fun way to stay active and enjoy some quality time with friends.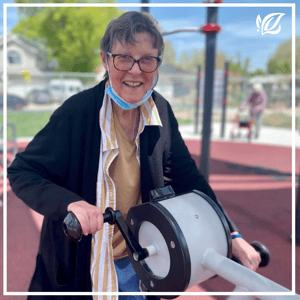 While walking clubs and dancing do keep your joints moving, they are higher-impact activities that may not be ideal for all residents. Alternatives include daily stretches and seniors yoga. West Park Senior Living has an amazing yoga program that promotes safe, age-appropriate yoga poses and stretches for seniors.

These low-impact activities are a great way for residents to increase flexibility and balance, and keep joints moving. They can help to both decrease the risk of arthritis and help those who have it maintain mobility and flexibility in their joints over time. Yoga is also a great calming and meditative activity that can promote positive mindsets, good mental health, and peaceful thoughts - a great way to recharge, find internal balance, or start your day on a positive note.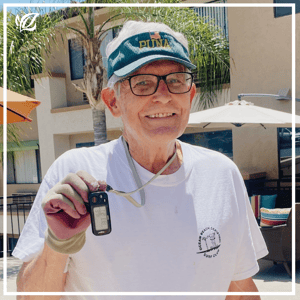 Pacifica Senior Living Communities have a variety of programs and resources for residents to participate in as we welcome spring. Whether it's going for a stroll through the gardens in Healdsburg Senior Living, dancing it up with the residents at Pacifica Senior Living Fort Myers, or doing weekly yoga with the Meridian at Lantana group, there is always something going on to get involved in.
You can see more of our ongoing daily activities on our Facebook and Instagram pages, or check out each community's activity and events calendars. At Pacifica, we are proud of the many ways we keep residents engaged and moving, for both mental and physical health, and we always welcome friends and family members for a visit to check out all we do.
If you're thinking about choosing a Senior Living community for yourself or a loved one, come meet us by scheduling a tour at your local community and getting to know all we have to offer. You're sure to find the activities that best fit your needs and a full range of reasons to get outside and get moving.