At Pacifica Senior Living, our number one priority is making each resident feel comfortable, welcome, and loved. Today we celebrate National Honor Our LGBTQ Elder's Day, a day that celebrates the trailblazers, social activists, and brave individuals that fought for visibility, respect, and equality. Without the LGBTQ community elders, younger generations would not be able to experience the freedoms and rights they have today.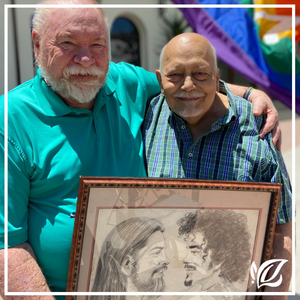 This holiday is a time to reflect on the positive changes that have been won when it comes to equality, and the forge ahead, continuing to seek equal rights and freedoms for all. Many older adults may have been part of these major times of change, and we want to thank them and celebrate the part they played in making our world a more loving, accepting place.
Equality, respect and dignity are at the heart of our values at Pacifica, both as a company and across our communities. We are always striving to make each resident feel welcome and understood, free to be themselves. Our staff and community members inspire our residents to explore their unique individuality and express their personalities freely, where they will be accepted with open arms for their authentic selves. Above all, we believe love is love, and we uplift our LGBTQ+ residents to create a safe, inspiring atmosphere free of discrimination.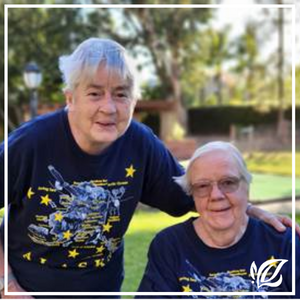 We want families to know that Pacifica Senior Living welcomes all individuals into our communities -- we celebrate all lifestyles and identities, creating peace of mind for our residents and their family members. Our gender inclusive residences allow everyone to feel at home and welcome.
We have so many great couples who have found the perfect home with us in a Pacifica community, where they can live their best lives.

Mary and Chris are a loving couple who have been together for 18 years. The two met through a dating site later in life, and formed a strong connection. Their bond and love is evident to see, and after many years of adventure and travel, they settled down at West Park Senior Living together.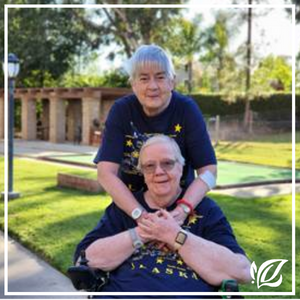 Ensuring our residents have a safe and welcoming place to call home regardless of their background, identity or orientation is close to our hearts. We want everyone to feel accepted and at peace, able to live out their golden years or retirement in a caring, compassionate and mindful environment.

We are happy to answer questions about anti-discrimination policies at Pacifica Senior Living to help families gain more peace of mind while considering our communities for long-term care. We believe it is important for all incoming residents to feel comfortable in all aspects before moving in, knowing for certain that their caregivers will respect them at all times.


If you're considering senior living for yourself or a loved one, you can come check out your local community for yourself. We can't wait to welcome you home!