The LegaciesTM Memory Care program at Pacifica Senior Living Riverside is here to serve the Inland Empire by providing a warm and inviting environment for seniors coping with Alzheimer's and other memory-related conditions, and to provide peace of mind to their families. Our six stand-alone cottage style homes, each come with its own kitchen, dining, and living room, and of course, with secure front and back yards where residents can enjoy the outdoors.
We also have an expert and award-winning staff available 24/7, including nurses, medication technicians, an on-call doctor, certified dietitian, and dedicated concierge services. We do this so that no matter the needs of our residents, we are there for them, providing the highest levels of care, right when they need it.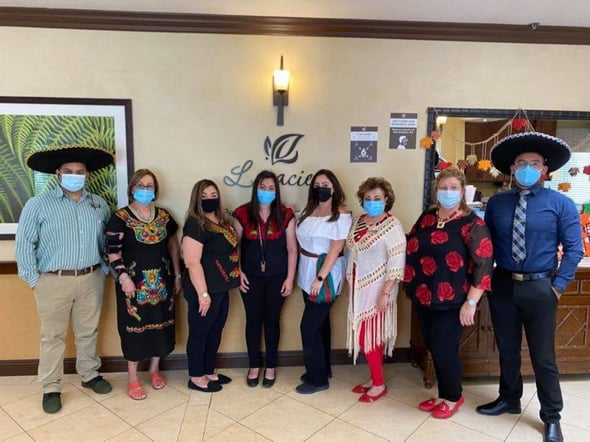 It is the compassion and care that we approach every day with that has made our Riverside community a Caring.com Top Rated of 2020 Award winner, to join the many other awards we've received, such as the SeniorAdvisor.com Best of 2020 Award and the Best in Senior Living 2020 award, among many others. And we are proud to showcase the effort we take in building an award-winning community for our residents.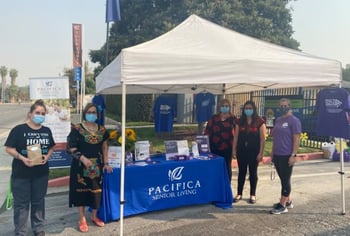 We also wanted to take time to shine the spotlight on one of our fabulous family members at Pacifica Riverside, CRD Julie Shevette. And, since her passion and care for her community is so obvious and infectious, we are having her tell us about herself in her own words:
As nurses we hope to inspire others to do their best and to continue to inspire us in the same way. I decided to get into nursing after a long career in sales and customer service. For me personally, I felt that by joining the nursing community it was the one job where I could truly help people, keep them safe, and challenge me and make me a stronger person. I believed this was the job that I would get the most satisfaction from, and that would make me a better person in the process.

I had family members who had Alzheimer's and required memory care and they have since passed away. I always say that today's nurse, in any setting, must be as much a business person as a clinician. I'd ideally love to meld my two backgrounds and find a way to make a real difference in the world which is why Marketing for a senior living community made sense.
As a part of the Pacifica Senior Living family, we want to extend our sincere thanks and appreciation to Julie and the rest of the staff and residents at Pacifica Senior Living Riverside who have come together to make it an award-winning community for yet another year, and for setting a fantastic example that all parts of our family can draw inspiration from.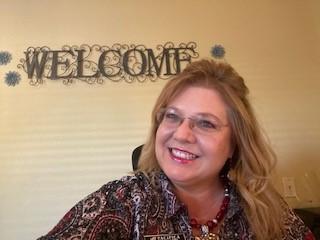 Congratulations Riverside family and thank you for all you do.