Pacifica Senior Living Millcreek is a beautiful, full-service senior living community in Salt Lake City, Utah that offers both Independent Living and Assisted Living, along with a host of top-notch amenities. The community promotes a lifestyle that fosters independence, while always providing 24-hour assistance and care to our residents, when necessary. With a highly trained staff and dedicated team or professionals, our community enables residents and their families to choose the living option that suits them best, and, as our residents' health needs change with age, they are able to stay in comfortable, familiar surroundings and obtain the support and assistance that they need.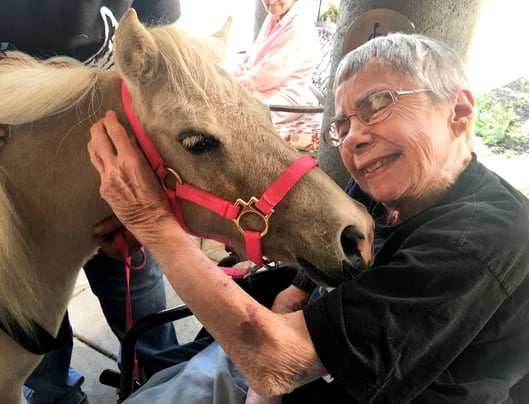 Our residents also get to enjoy the wealth of convenient and fun amenities we have for them. From our well-appointed library, on-site beauty salon, and arts & crafts center, to our delicious and nutritious chef-prepared meals and devotional services, Pacifica Senior Living Millcreek has been here to serve its residents with the kind of excellent and award-winning service that has made us a fixture in Salt Lake City, and one of the best senior living communities in all of Utah.

With such an excellent history of successfully serving their community, it's no surprise that Pacifica Millcreek was been awarded the Best in Senior Living in 2018 and 2019 by Caring.com. And now, once again in 2020, our wonderful community has received the Best in Senior Living Award from Caring.com.
We are incredibly proud of the staff and caregivers at Pacifica Millcreek that have worked so hard to make this community such an incredible place to live for its residents and to win such a prestigious award three years in a row. And we also want to take time to thank all of our residents as well. You are who we work so hard for, and without you we truly would not be the Pacifica Family that we are today.

Thank you residents, friends, staff of Pacifica Senior Living Millcreek! You truly exemplify what it means to be a part of the Pacifica Senior Living Family and we salute you for yet another wonderful and award-winning year of service to the Salt Lake City community.