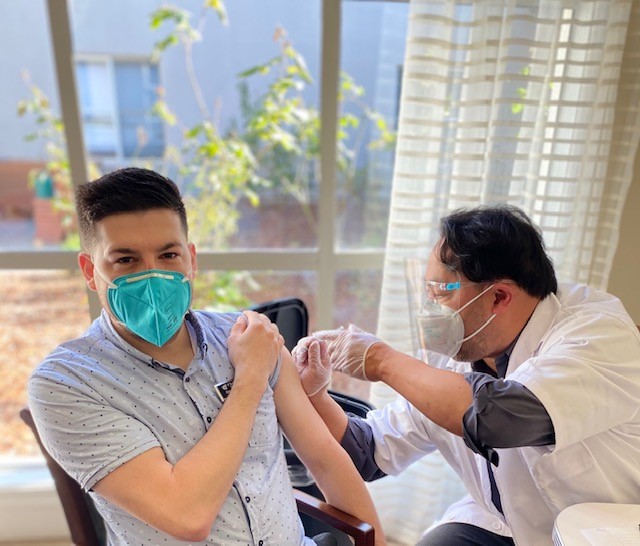 After months of diligent efforts to protect our family of residents and essential workers, we are thrilled to announce that our vaccination effort in communities across the country has both started well and continues to go well as we work toward 100% vaccination for our residents and staff at Pacifica Senior Living.

Since December, when we were one of the first senior living companies to procure the vaccine under the Phase I vaccination process, we have been able to provide the vaccines to the majority of our residents and team members, and are quickly approaching every community.Pacifica Senior Living is excited that all of our senior living communities have COVID-19 vaccination dates in place. Our vaccination clinics for both residents and staff are well underway with 99% of all communities already receiving their first dose, and several communities have already had their second vaccine dose administered. Not only does the vaccine protect each person that receives it, but it protects the community as well. As we look forward to the end of this long and difficult time, we are thankful to so many who have demonstrated both determination and perseverance in ensuring all our residents and employees have the opportunity to receive the vaccine.

While we continue to see our residents and staff receive the vaccine, we remain ever-mindful of our goal to continue to promote the well-being of our communities by up-to-date health and safety protocols. Our mission is to provide compassionate, personalized care services with dignity and respect, and it is our chief focus while participating in these clinics over the next weeks and months. We look forward to sharing more updates with you as we walk through this new and exciting time!

If you'd like to know more about Pacifica Senior Living, we invite you to visit any of our communities across the nation, and we look forward to an opportunity to welcome you to the Pacifica Family.