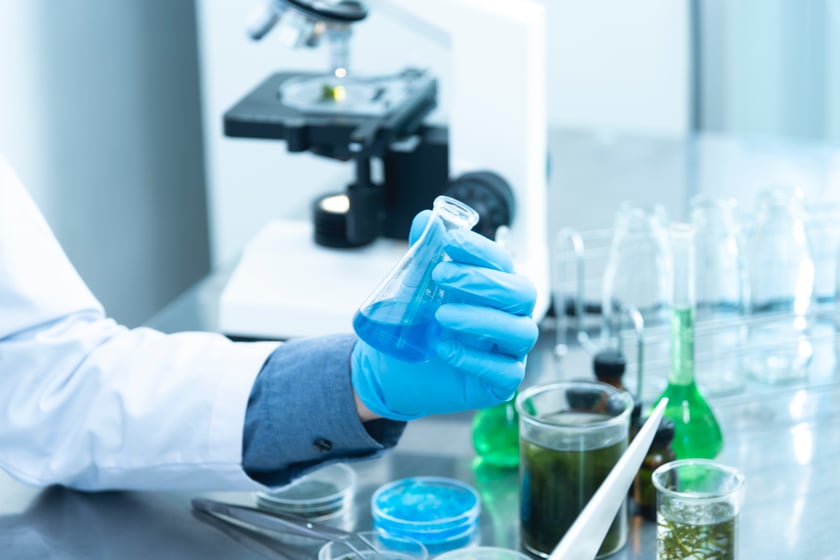 Friday, November 27 was more than a sleepy day spent relaxing and coping with the overeating many of us did the night before in celebrating the Thanksgiving holiday—it was an auspicious day in the timeline of the ongoing COVID-19 pandemic. Touching down that morning at Chicago's O'Hare International Airport was a United Airlines flight that had left Brussels a few hours before carrying with it the first mass shipment of Pfizer's COVID-19 vaccine. This first mass shipment is an important first step in setting up the mass network of storage and distribution that will need to be in place to ensure that everyone can get this vaccine safely and in a timely manner. And, in October, the Federal Aviation Administration (FAA) created a special commission to ensure a safe and quick nationwide distribution of COVID vaccines as they become available.

In November, Pfizer released the first large-scale batch of results from their tests that show that their vaccine is more than 90% effective at stopping new infections altogether, and this was rightly hailed as great news. A two-stage vaccine—meaning you need a first shot, then a booster a few weeks later—Pfizer will have as many as 50 million doses available for the American public by the end of 2020, with more on the way in the first months of 2021. Though the vaccine still needs to receive U.S. Food and Drug Administration (FDA) approval, Pfizer has already filed an emergency submission for it, and can be granted approval as soon as December 10, with distribution beginning shortly after that date.

To help aid in this process, other major airlines are also testing and preparing to ship the vaccine first from overseas to the United States, and then across the country with coordination help from the FAA itself. Two weeks ago, American Airlines began running trial flights to test the special packaging the vaccine requires, as it must be kept well below freezing during shipping and storage, and these tests have been running quite smoothly since they began.

With the transportation quickly working itself out, and the bureaucratic process moving quickly as well, all that is left is to determine who will be among the first to receive the vaccine. But, this too has been thought of and planned out as a part of the government's Operation Warp Speed. The good news is that senior citizens and senior living communities like those in the Pacifica Senior Living family are prioritized as a part of Phase 1 distribution. At Pacifica, we are proudly a part of Phase 1, and our residents will be among the first in the nation to receive this life-saving vaccine, which, according to the federal government, could start finding its way out into the public in as little as six weeks from now.

As more information becomes available about both Pfizer's vaccine and Moderna's vaccine (which has recently filed for FDA approval as well), we will continue to keep residents in our communities, their families, and our team members updated with everything they need to know when it comes to the delivery of the COVID-19 vaccine.

We also want to thank everyone who is a part of the Pacifica Senior Living family for making it through these trying times with the same passion and care we pride ourselves on as a community. We are looking forward to getting things back to normal in 2021, and we cannot wait to spend the future enjoying our years the way they are meant to be enjoyed.