As we age, getting around can become more difficult, while some might opt to continue driving, many older adults decide to stop driving or give up their license for a variety of reasons - be it visibility, mobility issues, disabilities, or simply not wanting to deal with the upkeep and cost of a vehicle and the responsibilities that come with it.
But just because they no longer drive doesn't mean they don't want to be able to get around with ease. Ensuring our residents feel a strong sense of independence and freedom is important to us at Pacifica, and a core part of the services that we offer in our communities.



What

transportation services

do we offer?
There are several types of basic transportation options available to our residents. Our transportation program includes arranging accommodations to take residents to and from medical appointments - such as scheduled doctor's appointments. This allows residents to easily keep on top of their healthcare without worrying about getting to and from. Medical transportation is one of our most well-used services, and lets our residents relax, and live without the stress of planning. Getting to your healthcare provider has never been easier. We will pick up and drop off our residents right at their doorstep.
Do you have off-campus excursions?
We sure do! We love our Pacifica communities, and work hard to make them a fun, welcoming, home for all, but we also understand how important it is for our residents' moods and mental health to get out and about in the neighborhood.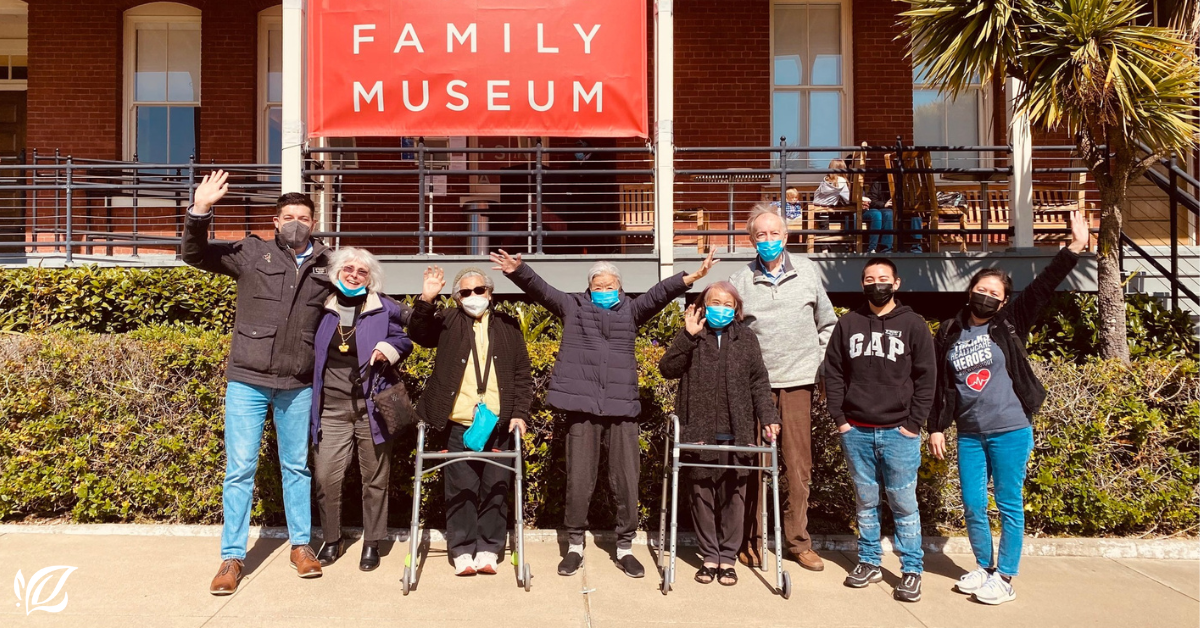 Day trips

:
We offer exciting day excursions and private transportation that take our residents to a variety of outings in their community. From beach days to trips to the zoo, local gardens, art galleries or trips to the museum, we are always coming up with new places to go. Our residents enjoy exploring local attractions, attending seasonal festivals and fairs, or simply driving out to a scenic park for some time in nature. We take care of the driving so all our residents have to do is sit back and enjoy their day out!
Shopping Trips and Grocery Runs:
We also offer scheduled trips to nearby grocery stores and shops, so our residents can pick up whatever they need. This door-to-door service is a great option for residents that have kitchenettes in their apartment, and opt to make some of their own meals. We also schedule shopping trips to malls and shopping centers for those who love to shop. These events are both practical, but also fun social times for many of our residents.
Transport to other public services:
There are a variety of other places you may need to go that require a vehicle, such as banks, post offices, or social service appointments. Whatever the task, we can make it easier by getting you there and back without fuss.
What types of

senior transportation

do we have?
Our communities vary in size, and as such, so do our transportation vehicles. However, all of our communities offer accessible vehicles so that persons with disabilities, or who may use mobility assistants like wheelchairs or walkers, can easily travel to and from their home. Vehicle options include buses, vans, and town cars which can be booked or scheduled as needed.
How do our transport and

ride services

help make life easier:
Whether you're going on a day trip or need non-emergency medical transportation, we have a vehicle that can take you there. No need to worry about public transit or rideshares, our senior care transport services will help you get wherever you need to go.
You can learn more about our events and outings by checking out our monthly newsletter of activities.
No more worrying about public transportation, lyfts, ubers or riding the public bus - leave the worry at home and let us take you where you need to go. We encourage loved ones, family members and prospective residents to find your local community for more information on the transport options for each home.