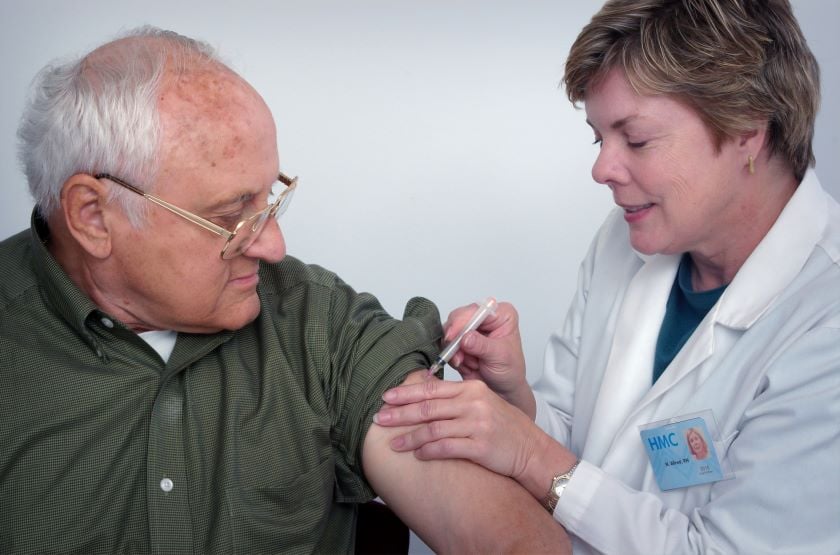 The COVID-19 vaccines are here. The first shipment of the Pfizer-produced vaccine arrived at the end of November and was approved by the FDA last Friday, so people can finally begin the process of fully protecting themselves from the virus. The Moderna vaccine should also be approved later this week, which means more doses can be distributed and many more people can be vaccinated. Both vaccines are notably effective in preventing illness due to the coronavirus, and both have been tested in adults age 65 and older, who had an overwhelmingly positive immune response to them. This is truly fantastic news for a world weary of a virus that has impacted our lives more than we could have ever imagined.

As the vaccines begins making their way out into the world, we are thrilled to announce that residents in Pacifica Senior Living communities will not have to wait long for them as we are a part of the federal governments Operation Warp Speed Phase I distribution. Basically, the entire populace has been divided in to groups who will get these vaccines at different times based on exposure, risk, and chronic illnesses. Healthcare workers and seniors in assisted living and skilled nursing communities fall into that first tier, which means we'll have the opportunity to get the vaccines very soon.

So far, early results show that Pfizer's vaccine has an overall effectiveness of 95% and of 94% in people 65 and older, while Moderna's overall effectiveness is 94%, with 87% in preventing moderate disease in older adults. This tells us how well things will go once the vaccines are being given to people on a wide scale. Additionally, the noted side effects of the vaccines are minimal, which, when taken with the extremely high effectiveness of the vaccines tthemselves really does paint a rosy picture for how things are going to turn the corner and improve as we head into 2021, and then into the Spring and beyond.

These companies have said about 40 million doses of their vaccines should be available this year, enough to fully vaccinate about 20 million people, as each vaccine requires two doses. After that, 50 million doses will be available in January, followed by 60 million doses in both February and March. This is enough vaccine for another 80-85 million people and is more than enough to vaccinate America's seniors and work our way to containing and eventually defeating COVID-19.

At Pacifica, we are eagerly awaiting the arrival of the COVID-19 vaccines, and it appears we are now just weeks away—and maybe less—from being able to provide our residents and their families with the safety and security they are looking for as we all work toward getting our lives back to normal. We are proud of our placement as part of the Phase I vaccine distribution, as we are of the efforts we have already taken in helping to keep our communities safe and our residents happy during this past year. We want to thank everyone who is a part of the Pacifica Family—residents, team members, and family members alike—for all they've done in working toward our common goal.

Please keep an eye out for further updates regarding the COVID-19 vaccines, and know that as members of the Pacifica Family, we are all in this together.