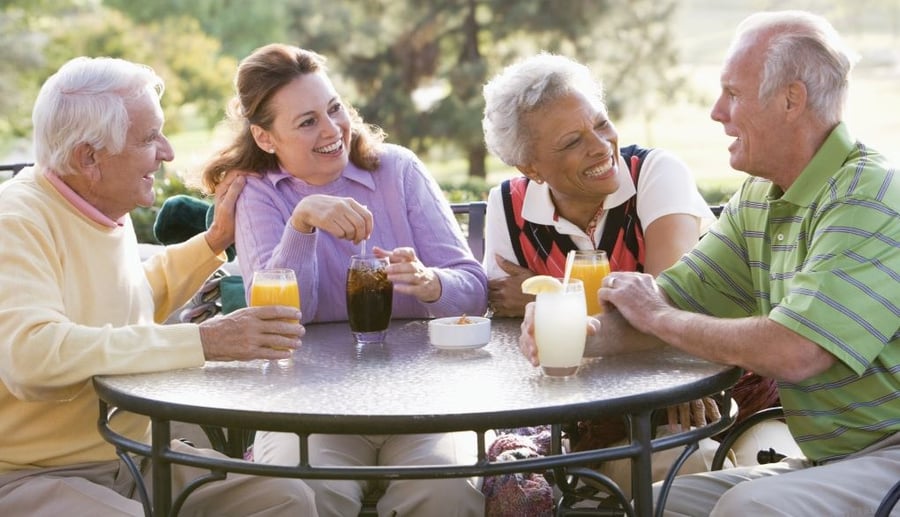 Selecting the right senior living community is crucial for those of us who want to enjoy our golden years freely and with as few worries as possible. We don't want our loved ones to fret about our challenges and daily obstacles every day, just as we don't want to worry about these things ourselves. While we can't always prevent these potential problems or worries, we can always make choices that help prevent them from occurring—including choosing the right senior living community. With this in mind, we'd like to share a list of things that we hope you will find helpful if you or a loved one is beginning their search for the right senior living community:
Location
Location is the golden rule of real estate, and it plays a huge part in choosing the right senior living community as well. Do you want to be near family? Do you want to find an area that will be more cost effective than your present living situation? These are just a couple of the questions to consider when choosing a location.
Amenities
Services and amenities are important. Much of how you spend your day will be dictated by what your community has available to you, so you should always look for one that offers activities and events that suit you and your interests. Additionally, you may want to consider a community that will be able to successfully meet any care needs that may arise. A community that offers personal services such as assistance with dressing and grooming, escorting to meals, and a robust life enrichment program are all indispensable amenities to have in your new home.
The Team
The team members of your senior living community play a crucial role in making it feel like home. They are the ones who handle the day-to-day care and support. Therefore, a caring, dedicated, and qualified staff is a must for any community. A good senior living community will take this very seriously as evidenced by hiring competent staff, providing proper training, and most importantly, that they have a heart to serve each resident who calls their communities home.
Meals
Food is an important part of everyone's life. Because we know how vital it is to the satisfaction of our residents, we strive to make the dining experience something very special. From simple fare to the more elaborate, communities vary wildly in their dining service offerings. It's important to ask for a sample f the food, and when possible to join other residents in the dining rom for a full meal. Doing so allows you to fully engage in the dining experience and obtain a feel of what it may be like to live in the community.
While our list is not an exhaustive one, we hope to have passed along some of the most important things to look for in a senior living community. At Pacifica Senior Living we work every day to ensure that our residents are subject to all the best—from a variety of beautiful locations across the country, to our chef-prepared meals and well-constructed life enrichment programs, we sincerely believe we exceed those points listed above. We understand that our residents deserve the world, and we take it as a point of honor and pride to treat them that way. We believe that everyone in our communities deserves the senior living experience they've always dreamed of, and we are passionately committed to providing it to them every day.
If you would like to learn more about our communities, please feel free to take a look at everything we have to offer and give us a call. We can't wait to hear from you!