Happy 4th of July! This Independence Day we celebrate all things America and enjoy being in one another's company. Fourth of July is a time for fun, games, good food, and even better company. This weekend, many local neighborhoods and towns will hold Independence Day parades, fireworks shows, or revolutionary war reenactments all of which celebrate the American revolution that gave American colonies independence from Great Britain, our founding fathers, and the creation of the declaration of Independence.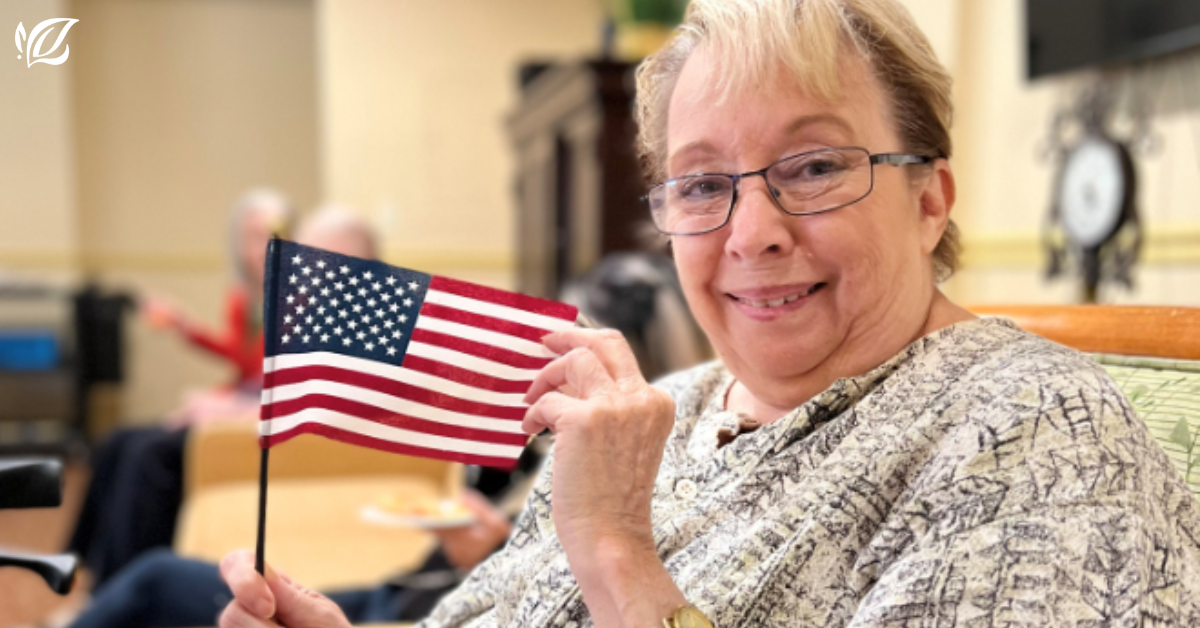 Across our Pacifica Senior Living communities, our staff and residents are also celebrating together in a variety of ways. Fourth of July celebrations are some of our biggest in the year, and we love throwing parties and events that both our residents and their loved ones and friends can enjoy.
Barbecues are a popular way to celebrate this national holiday - is there anything more American? Fire up the grill or come join us to enjoy some hot dogs, hamburgers, and BBQ together! This is a fun treat for many, and a great event to invite loved ones to join in. Bring the whole family and join us for a cookout, like the one Pacifica Senior Living Victoria Court hosted on Friday. Our residents and staff enjoyed some yummy treats out in the courtyard, ringing in the summer with lots of fun.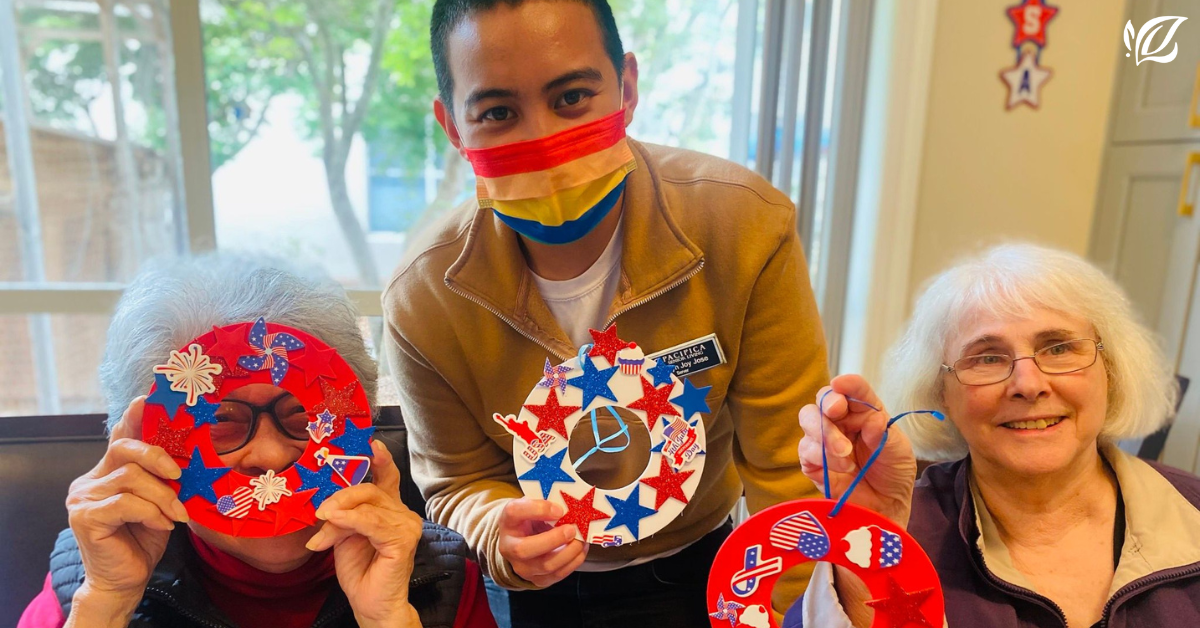 Several of our communities also made decorations - featuring American flags and red white and blue - decorations in preparation for 4th of July celebrations. Pacifica Senior Living Rancho Penasquitos, Pacifica Senior Living Mission Villa and Pacifica Senior Living Fort Myers all made beautiful and festive decorations to hang in their community and courtyards this weekend. Popular crafts included wreaths, garlands, American flags and more.


Learn more about our crafting programs and how they benefit older adults here.


Live music and concerts are also popular events for Independence Day celebrations. We also have games like shuffleboard, cornhole, and other carnival games that help bring the fun. Everyone is welcome to join us, and check out all the great activities we put on -not just for this holiday. Just call ahead to get all the info on upcoming events. Having a vibrant activities program is a major part of what we do at Pacifica, and we strive to build communities full of fun, engaging and educational opportunities. From exercise classes to art sessions, to social clubs, live events, parties, games, picnics and outings, there is always something for our residents to get involved in no matter their interests.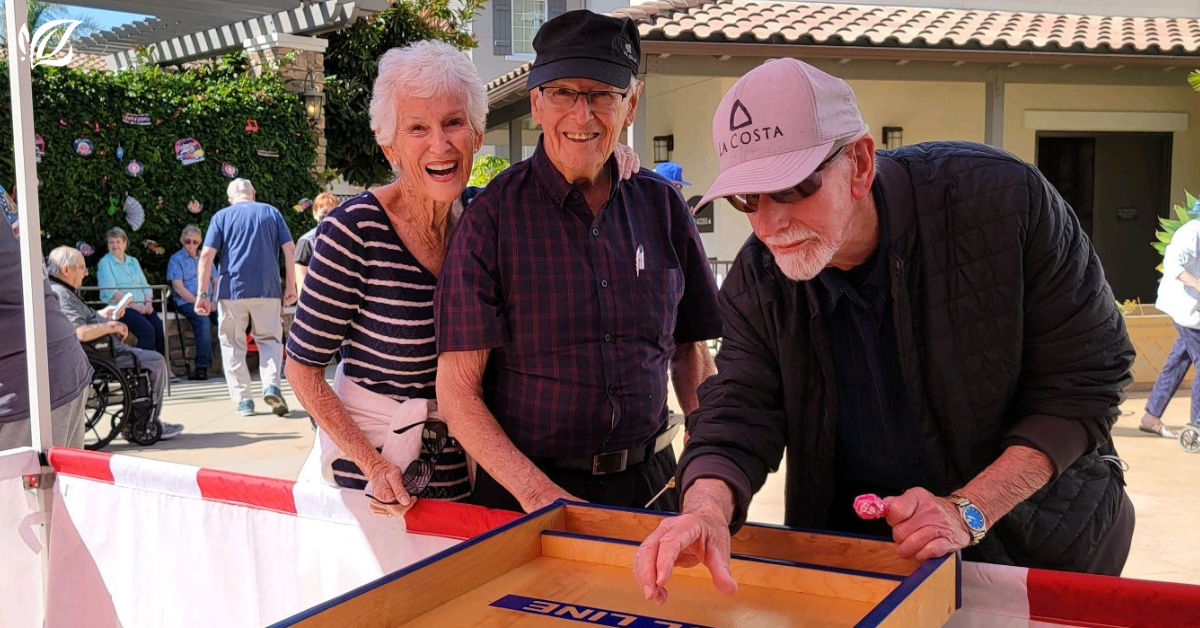 Whether you are celebrating at one of our community events, checking out a local fireworks display, hosting a bonfire or attending a Fourth of July Parade, there are so many ways to enjoy this great holiday. From all of us a Pacifica, we wish you a very happy Fourth of July.
If you want to learn more about our upcoming events, or want to join us for our next celebration, check out our July newsletter, or contact your local community. We can't wait to see you and welcome you home.