Pacifica Senior Living is proud to announce that we are expanding to Kentucky, with our first KY location, Colonial Heights Senior Living.

Our bright and inviting community is ideally located in the serene area of Florence, Kentucky, just a short drive from the larger cities of Burlington and Cincinnati. It is a peaceful and secure oasis amidst the quiet suburbs, featuring lovely gardens, walking paths, a scenic gazebo, and striking colonial architecture.
This lovely location is ideal for older adults looking to relax and enjoy a peaceful atmosphere. Colonial Heights Senior Living offers the best of both worlds, with nearby access to a host of restaurants, retail stores, grocery, hospitals and services in the surrounding areas.


Colonial Heights Senior Living offers Independent Living, Licensed Personal Care, and Memory Care community. The community itself offers a variety of options, amenities, and services for you or your loved one to live a full and enriching lifestyle. Scenic courtyards and beautiful outdoor spaces allow for quite relaxing, or soaking up some sunshine with a good book.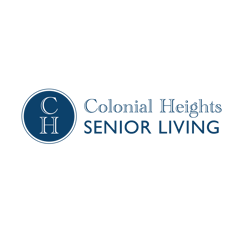 The community setup features a variety of studio, one bedroom, and two bedroom options designed with comfort, safety, and accessibility in mind. Whether you're looking for a cozy space, somewhere to share, or a well appointed apartment in a vibrant community, Colonial Heights is a great option for older adults looking for a more hassle-free lifestyle.

We offer the perfect balance of freedom and support with personalized care plans that grow and change with your needs. Compassionate staff is committed to providing excellent care while encouraging you or your loved one to live the best life possible. We also have a robust calendar of activities and events from arts and crafts to exercise classes, games nights, and events for those looking to enjoy the company of peers and friends. It is the perfect environment for anyone seeking a little more company and connection, while still wanting the autonomy to live life as they please.

Expanding to Kentucky is an exciting step in Pacifica Senior Living's 15 year history, and we are proud to name Colonial Heights Senior Living as part of the Pacifica family.

If you or a family member is interested in learning more about Colonial Heights, or any of our other communities, reach out to us! We'd love to help you along your journey to a new home.

Submit your info to view our Colonial Heights Brochure